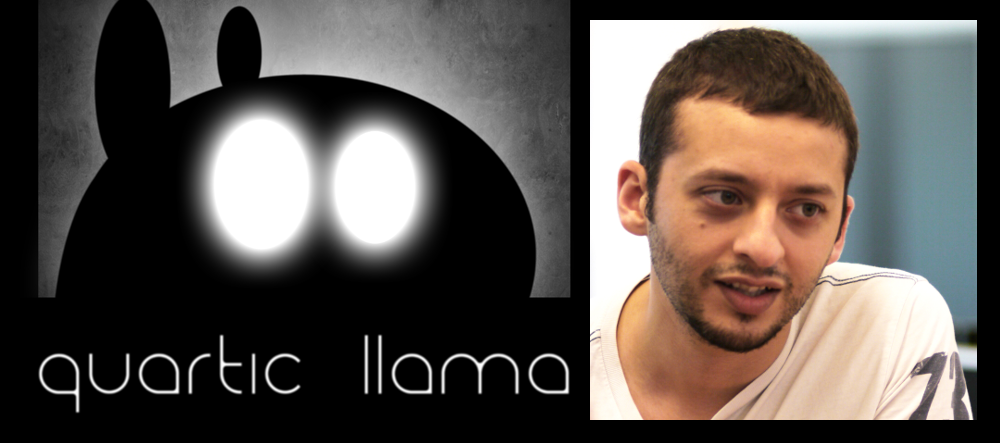 "For me personally, I don't see a big difference between the AAA and the indie scene," says Mal Abbas, artist and one of the co-founders of Dundee-based indie studio Quartic Llama. "It doesn't really take much to make a game, in some regards. As soon as I realised a small team could make a game, I became very interested in that process—because I enjoy working in a small team."
Mal comes from a background in 3D animation, and a path to indie development that very nearly led him to the world of AAA development. "I had the dreams of working in a AAA studio because I thought that was the norm," he tells me. "I did a games development competition called Dare to be Digital up in Dundee where we prototyped a game in eight weeks. It wasn't a full game—it was simply a prototype—but that process really opened my eyes to the fact that this is actually doable, you can do something with a small team."
Shortly afterwards, Quartic Llama was set up and Mal was granted his opportunity to work in a small team. In 2013, the team launched a project called Other which helped establish them as one of the most exciting studios in the UK—even if, by design, the reach of the game is very small. Developed in collaboration with the National Theatre of Scotland, the game uses sound to give players the unique experience of exploring an alternate version of the city of Dundee. Meant as a celebration of the history and culture of the city, you can only experience Other by being in Dundee.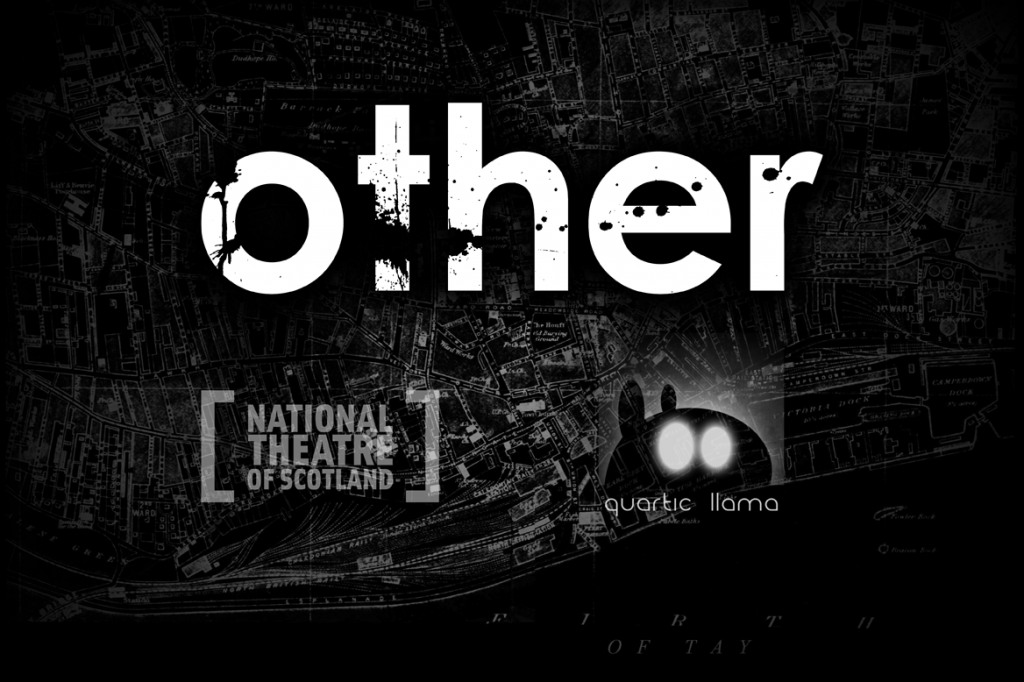 Despite this, the game received widespread attention both in the games industry, being profiled by The Guardian and being nominated for an IndieCade award. "It's been great for us," he says of the process of creating Other. "On one level, we got the IndieCade nomination—which has been absolutely brilliant for us—and on another level it's really just kind of elevated our name. It's got us out there. More people are willing to speak to us because we've worked with a national body—which is interesting, because nothing's changed, in many ways. But, you know, you set the bar higher and people presume you're on another level, but we're still the same team."
Working with an organisation like the National Theatre of Scotland was a chance for Quartic Llama to show what they could do—and, clearly, that's a chance that they made the most of. I asked Mal what that collaboration meant for the process of developing the game. "I think the National Theatre definitely played their part. They definitely helped set the bar high, they helped us think a bit bigger than we normally would," he replies. "On the other hand, the National Theatre team weren't from Dundee—they were actually from Glasgow—so they actually relied on our expertise of the city. So, it was very much a close-knit collaboration, a full partnership between the two parties. And everyone contributed to it tremendously."
Aside from the mainstream coverage that the partnership offered for Quartic Llama, collaborating with the National Theatre prompted the team to explore new methods of creation that complemented the game's focus on Dundee. "A lot of the content in Other was generated by the community. Writing workshops wrote mini-stories that we featured in the game—we did the main overarching narrative, but they did the mini-stories." Mal says of one of the many efforts that the team made to include the voices of real people from Dundee in Other. "And then there were the music jams. "We invited a bunch of people to come and we rented out a place—cinema space, actually—and we literally made noise. There were musical instruments, random objects and cool electronic things and we literally just made a lot of noise. And Tom—our sound designer—he recorded all the stuff, and a lot of that content went into Other. Other is pretty much a soundtrack; the game is primarily a soundtrack to the experience, and all those effects are from that noisejam."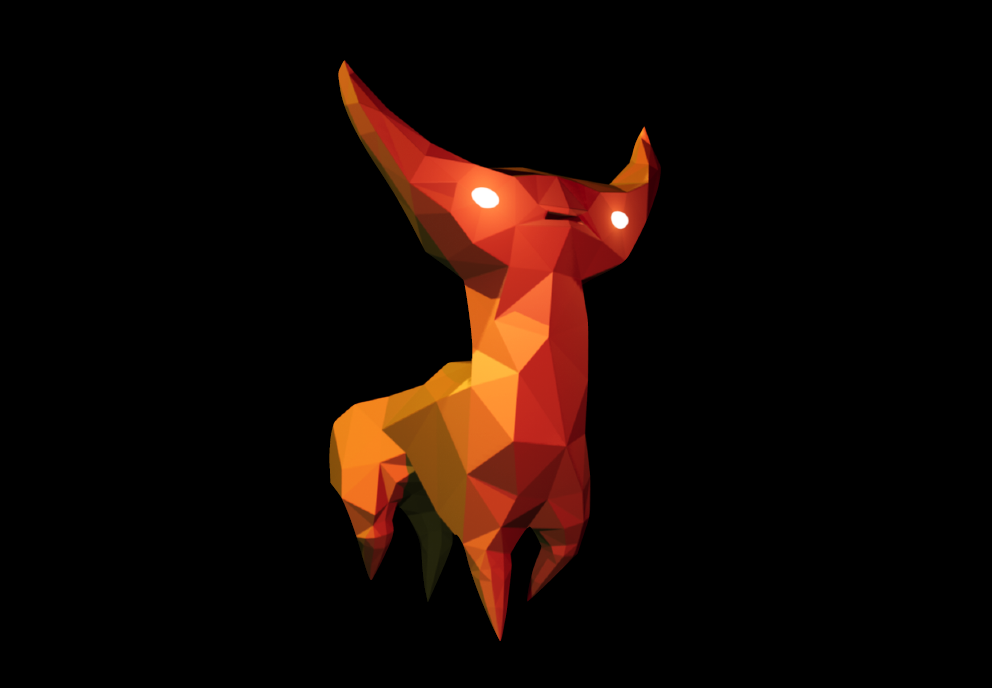 The great success that Quartic Llama had with Other has opened a lot of doors for the studio, and while the games that they are working on at the moment sound a touch more traditional than an audio-only journey through Scotland's fourth-largest city, there's certainly signs of that same vivid imagination. "We're developing a few original IP games," Mal tells me. "We're developing a mobile game called Moeba—this has been in development for a long time actually, it started off development as part of a student game jam. We're looking to release in on iOS in the coming year or so. But our main project, really, is called Dama, which is a turn-based strategy game, we're kind of looking at PC and console. That's a turn-based strategy, and the best way of describing it would be Advance Wars in terms of gameplay meets Pokemon in terms of collecting characters, so we're bringing those two worlds together. The style is low geometry, low triangulated geometry, which has resonated a lot of interest externally, so that's nice to say."
I have to wonder if the AAA sphere that once attracted Mal still has any pull for him when the sort of games he's making couldn't be any more different to those types of title. "I guess my definition of games is very broad—I guess I'm just a bit different in that sense," he replies. "People like to put things in categories—we all do—but I do try not to. I appreciate AAA games. The busier my lifestyle becomes, the less I have time for them, unfortunately, but I still enjoy them and I'm intrigued by them. That will continue to be the case, I guess."
Other is available to download from the App Store—if you're in Dundee.