An old orthodox priest blesses a rocket and its inhabitants before it launches into space. It's going to be a one way trip for the astronauts, because earth is done for. Humanity's only chance for a future is to venture into the unknown. After years of traveling the chosen people reach new planets. On these worlds civilizations must decide what it means to be human, but they do so without religion.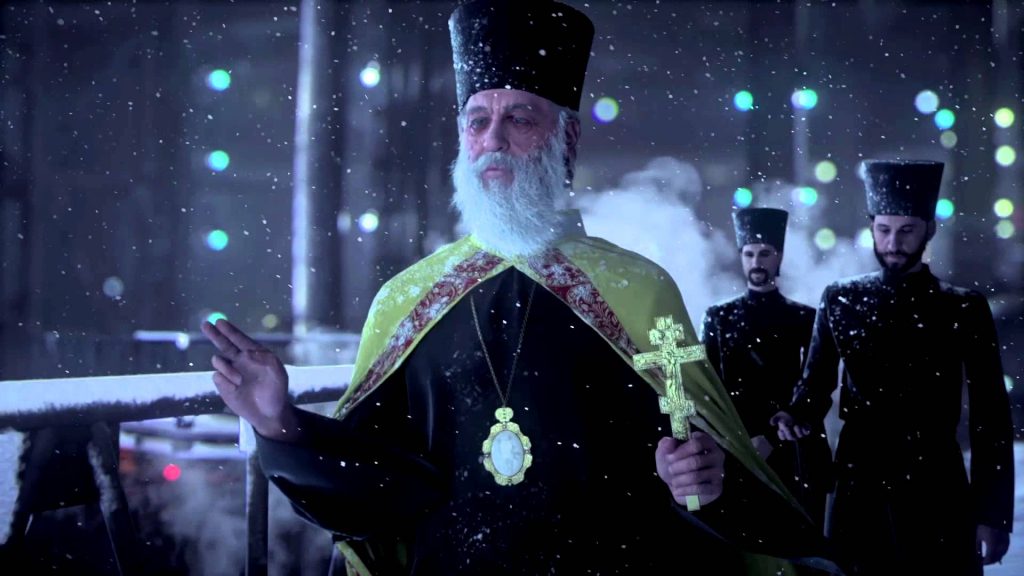 The Civilization series has always been rooted in history. The strategy games feature well known countries and leaders, architecture and scientific developments. I'm in no way saying that the games are suitable for history lessons, because you don't want to teach that it's only a matter of time until Ghandi starts nuking the world or that tanks can be defeated with spears. But the different parts of the games have been recognizable. If you create a work of art, you might get the Mona Lisa in one of your cities to attract tourists. If you get the option to research writing or penicillin, you know what an effect those developments had on the world.
Religion is part of that history and had a growing role in the Civilization series so far. In the first game, religion gave you the ability to build cathedrals and chapels. Although Civilization 2 and 3 didn't add much, the fourth game  contained the seven major religions of the world. They all had the same effect by providing culture and happiness to your cities. In the expansion Gods and Kings for Civilization V, players were given the option to create their own religion, and faith became a resource.
Although you can enhance your own religion with different bonuses, in the end it is all meant to help you become victorious. When I play online with friends and groups of missionaries start to stumble over borders they shouldn't pass, tensions get high because everybody wants their religion to come on top. It will help you to win, to get the most points in the end. It adds an interesting layer to an already fascinating strategy game.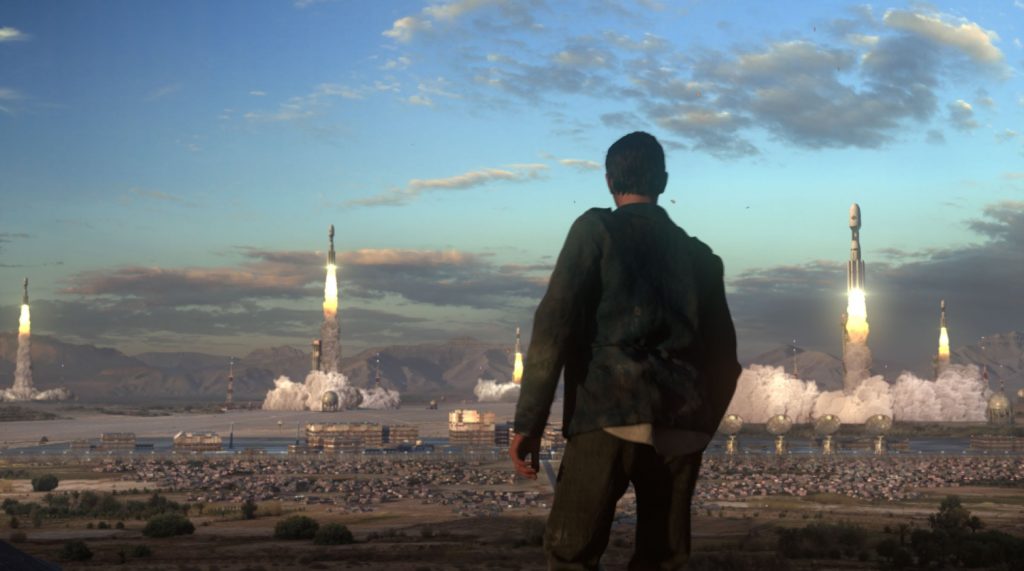 The newest game in the series, Civilization: Beyond Earth, takes a different approach. Not only is it based in the future, but also on strange and wild alien planets. If in the previous games all elements were recognizable from history, in Beyond Earth almost nothing is. The environment is purple and slimy; the creatures are unlike anything you have ever seen before; and it is hard to make any sense of the research options you get. Writing and penicillin were immediately understandable, but in the future it's all Biometallurgy, Transgenics, or Alien Ethics.
And although Beyond Earth still is about winning against other human civilizations that have landed on the same planet, the game introduces a new compelling element. The new civilizations don't just have to think about growth in power, but also their identity. Beyond Earth makes you think about what kind of humanity you will be in this new place.
This journey of self discovery is made through choices which are presented as three branches. The first option for these humans is to create a place that is as close to earth as possible, and thus stay as purely human as they can. The second option is to live in harmony with the new world, and use its resources to evolve. The third and final choice is researching technology to enhance the human body and thus creating a transhumanistic being that could conquer anything.
Religion is taken out of the equation. It doesn't factor into the game in any way and that is a missed opportunity. Whatever you thoughts about religion are, faith is, for many, an important part of their identity. It is a force that shapes how they are as a person and what decisions they make in life.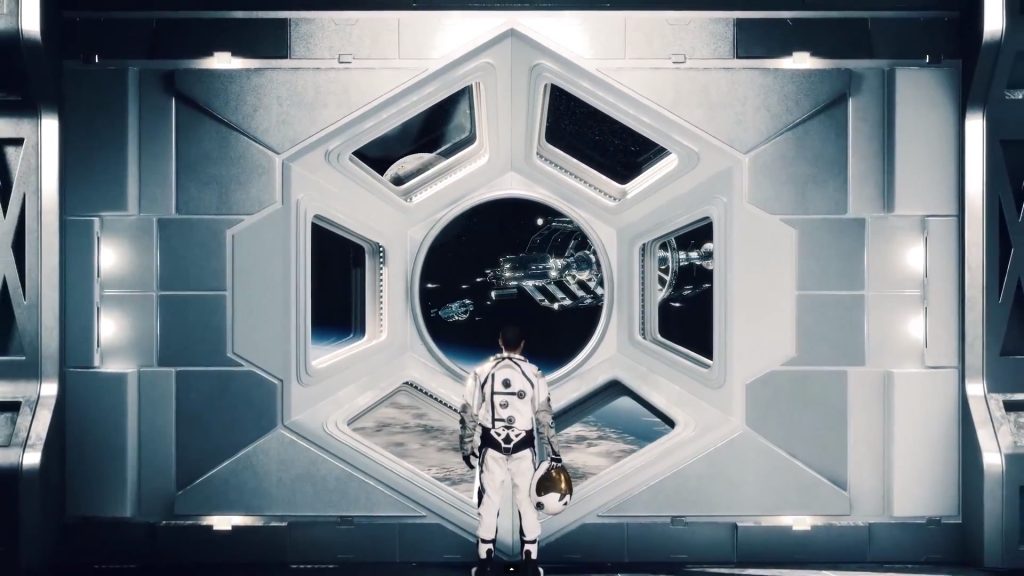 A common misconception is that religion is declining whilst modernity is on the rise, but this is hardly the case. It is easy to run with that idea and imagine a future where religion is gone altogether, but religion isn't disappearing. It's taking on new forms. But instead of imagining religion in new and interesting ways, Beyond Earth presents it as something from the past. Not even a single religious building stands on the surface of these new worlds. The chosen people have apparently left their religious convictions on earth the moment they stepped into their spaceships.
To be fair, it must be a daunting task to add religion as an essential part of the game experience. Just putting it in there without it adding anything isn't helping anyone. But having identity be the focus of your game and excluding religion from that experience while it had a growing role in past games, doesn't feel right. We do live in a time where something as personal and complicated as religion can be added in an expansion, so it could still happen. I for one can't wait to think about the complications of Muslim prayer on a distant planet; the implications of other lifeforms on the concept of creation and the decision of letting aliens join the church. Actually, it has been about Alien Ethics all this time.
Would you like to see a piece you have written featured? Go check out our submission page!