Music is an integral part in a great game. Some of the best games not also have fantastic music, but they utilize the music at crucial points in the game to enhance or compliment what is occurring in the game itself. The goal of this feature is to highlight some great moments in games where the music really helped make the moment memorable. I aim to cover a wide variety of genres and time periods of gaming with this feature.
Bastion is a fantastic action roleplaying game that amazes with its colorfully realized, gorgeous world and terrific soundtrack. The game follows The Kid as he seeks to power the Bastion, humanity's last refuge, following the Calamity which has destroyed most of the world. The Kid goes into the ruined remains of the world to find crystals that can power and rebuild the Bastion. On one of the expeditions into the world in an area called Prosper Bluff, the Kid hears a woman singing a haunting melody.  The Kid explores the area and finds the source of the gorgeous melody. The singer is a woman named Zia who later is crucial to the plot of the game.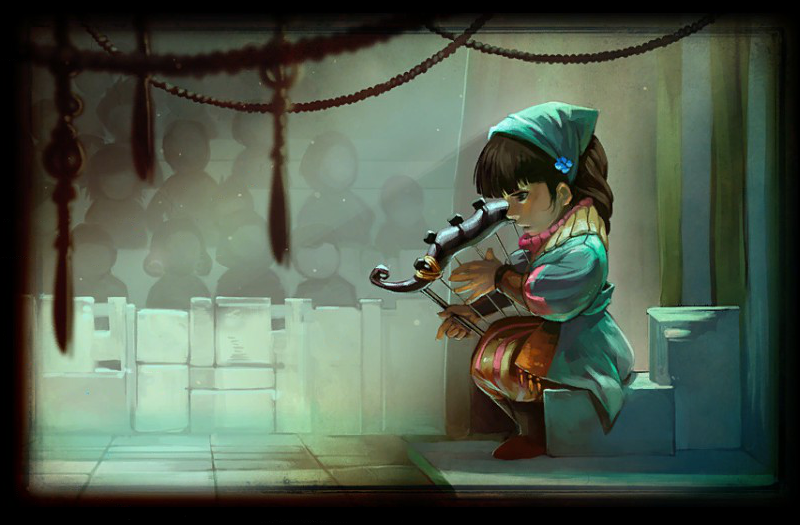 Not long after the player enters Prosper Bluff, they hear the song and grow curious to find the source of the wonderful song. One of the key parts of the song is the vocalizing at the beginning of the song. While exploring the area, the haunting vocalizing gives the exploring a dream-like feel. The rest of the song plays out while the player explores the area, but the music is subdued and not the center of attention. However, once finding Zia at her campfire, the song begins in earnest and takes the center stage. When I first played this section, I sat by the fire for a time just to hear this gorgeous song. But while the song is gorgeous by itself, when coupled with the gorgeous scenery at the campfire, it really helps burn the moment into the player's memory. At least it did for me.
The song is also a great example of the developers using a song to help compliment the atmosphere of the game and convey emotions. The lyrics coupled with the haunting melody really enhance the feeling of a great Calamity affecting one's hometown and the isolation following. The song conveys more emotions in under three minutes than many games muster their entire playing time. Truly an accomplishment.
Good luck trying to get the song out of your head!
Here is the encounter, here is just the song, and here is a fantastic live version. Enjoy!
Join us next week for another musical moment!
If there is a moment you would like to see highlighted, let me know in the comments below and I will see what I can do!