The Legend of Zelda series has been all over the board in terms of art direction. It seems like every time a new title is announced, a new and cool graphical style is ushered in.
You have titles that have a cel-shaded, almost graphic novel-esque style, such as Wind Waker.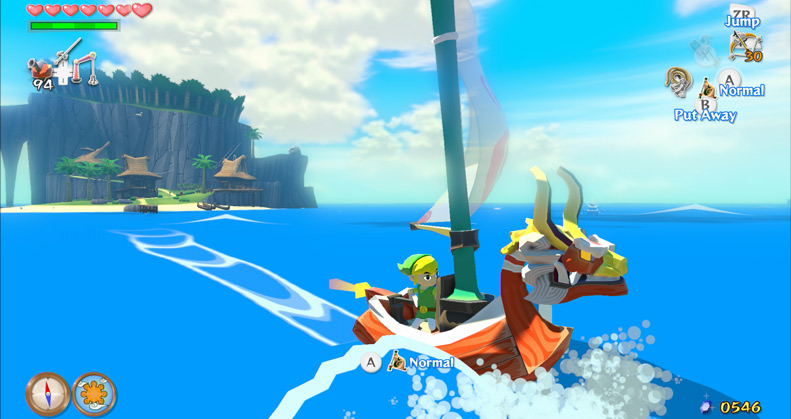 And then you have realistic Zelda games, like Twilight Princess.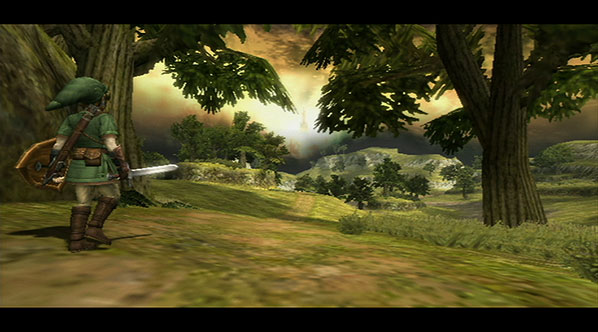 There are even super cartoony 3D titles, like the recently released Link Between Worlds.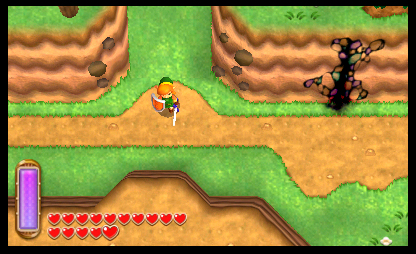 And then sometimes, a game comes along like Skyward Sword that seemingly combines styles. For instance, a lot of people think that Skyward Sword is a cross, art-wise, between Wind Waker and Twilight.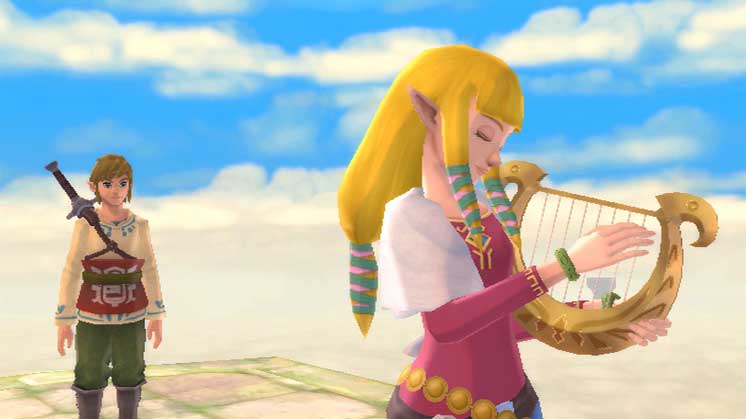 So, where should the next Zelda installment for the Wii U head? In my opinion, given the Wii U's capabilities, it's time for an ultra realistic, HD Zelda game, something that a lot of fans have been clambering for for some time.
When I think about what the art of an ultra realistic Zelda game would be like, my mind immediately drifts to 2011's Skyrim and other similar RPG titles, like the upcoming Dark Souls II. 
Skyrim's game world in particular, such as seen in the shot above, would be a particularly great inspiration for Hyrule. I can just imagine what it would be like to gallop through Hyrule Field on Epona, or venture down into a dark dungeon, or fight a gigantic boss that flies through the air, if it were similar in art style to that of Skyrim. That type of art would make for a great experience, both from an artistic and gameplay standpoint.
Fortunately, Zelda producer Eiji Aonuma seems to feel the same about Skyrim's experience. In an interview with Eurogamer last year, he had some choice words about the game:
"Obviously I play other games, and I'm curious what Zelda fans like about the Skyrim experience. Maybe there are some Zelda fans who are looking for something similar out of a Zelda game."
Unfortunately, it doesn't seem like we will be getting an ultra realistic Zelda on Wii U anytime soon. In another interview, this time with Nintendo Life, Mr. Aonuma dropped a hint as to what fans can expect when asked about the inevitable Wii U title:
"The thing about Zelda is we want everything to be unique, whether it's the graphical presentation or the gameplay. It has to be something you can't see anywhere else. We wouldn't want it to be ultra-realistic because you can see that elsewhere. But I can't say that it's going to be cartoony-realistic like you mentioned, the fantastic presentation that we've already done in the past. It will be something new."
So, whatever art direction we see out of the next Zelda game (hopefully at this year's E3 conference), it will be something new and unique, something we have never seen out of the franchise. What can we expect? A steampunk art style? What about a Zelda set in the future with a neon paint job? Perhaps it will be a graphical style in the same vein as Yaiba: Ninja Gaiden Z, a comic book come to life. Maybe it will even just be something similar to the upcoming Hyrule Warriors. 
Whatever the new art style is, it's sure to have its haters and its lovers, as always seems to be the case when a new Zelda title is released. What do you think? Should we see an ultra-realistic Zelda? Should the franchise go in a more cartoony direction? Should Link have an adventure set in a glowing, Tron–like future? Sound off in the comments section, or on Twitter @ArtistryInGames with your thoughts!