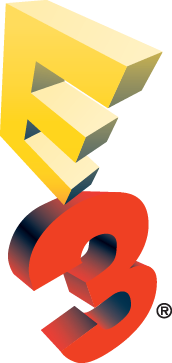 And onward we travel, into the second half of Artistry in Games' E3 conference wrap-up! We already covered Microsoft, Ubisoft, and EA in part one, and now it's time to move on to Sony and Nintendo, from Monday night and Tuesday morning respectively.
We'd already seen a few surprises, a lot of not-surprises, and a handful of things that were rather cringe worthy, so things were starting to look a bit worrisome as we sunk into the depths of E3. Was this going to turn into a mostly predictable and unimpressive year, or could Sony and Nintendo drop a few surprises in our laps to bring it all back and give us something to look for in 2014 and beyond?
Sony: A Tale Of Two Halves
Sony walked out of last year's E3 with their head's held high. They saw a moment of weakness in Microsoft's next gen offering, and they didn't just poke at it, they went at it with the teeth of a rabid animal going in for the kill. The Jack Tretton verbal smackdown that ended their impressive conference was icing on a delicious console cake that gave gamers high hopes for the future of Playstation, and made sure that that PS4 would enter it's first year the dominant force in next gen consoles. But could Sony come into the follow-up year with the same amount of gusto, or would they fizzle out and lose ground on their competition?
The short answer is "no". The long answer is "no, but…".
Sony started things off with an extended cinematic trailer for Bungee's hotly anticipated FPS game Destiny. Honestly, it was the first time I'd seen anything on the game that actually caught my eye. No more gameplay was shown, but the environments and story seemed very interesting, showing a lot more character and humor than it originally presented itself with. This was Sony's foot in the door for the exclusive beta/DLC stuff, getting a Destiny beta starting July 17th. They also showed a new White PS4 bundled with 30 days of PS+ and a copy of Destiny slated for September 9th. No news was released on the price of the bundle at the presentation.
After this, Sony's first-party title The Order:1886 was shown off with a little bit of a different style of gameplay than we expected. Dark rooms, and a showdown with a single monster. It was actually very unimpressive, seeming to almost completely ditch the steampunk style the game showed off originally, looking more like a bad Resident Evil clone than anything. The shooting looked kind of stiff and boring to me, and the feedback was generally negative on social media. Granted, there was very little shown here, and the final product may still be decent.
We learned of a new game called Entwined next, a game from Pixel Opus. It was a very unique little game that was immediately made available on PSN for PS4 owners, for $9.99. It was a pretty dual-stick focused game where you get to fly through the sky as two different brightly colored characters. It's awfully pretty and if you have a PS4, it may be worth checking out.
New stand-alone inFamous: Second Son DLC was teased, called First Light. This seemed to be focused on the character Fetch, but no gameplay was shown. Almost instantly after the teaser for the DLC, without any build up, we see a LittleBigPlanet 3 logo. The crowd erupted at this sudden surprise, even more surprising given Media Molecule claiming they weren't going to be at E3 this year. However, LBP3 is NOT being developed by Media Molecule, so their statement was factual. It is being developed by Sumo Digital.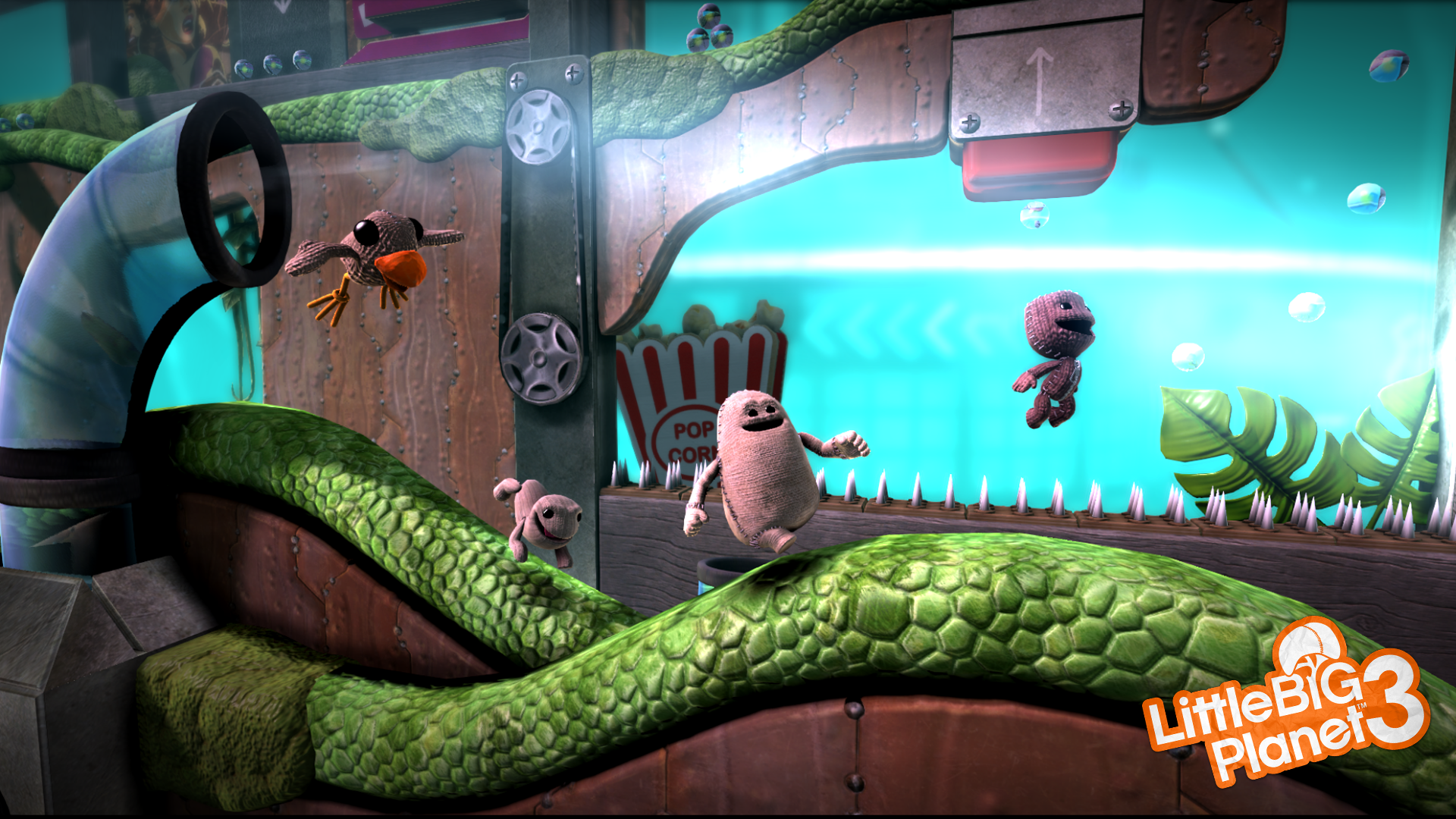 No teasers, no videos, we instantly were sent into live gameplay. And one by one, more players came on stage to show off the three new player characters available in the game. Each with their own unique abilities. One could wall jump, the other could shrink and grow in size, and the little bird character could fly and possibly pick up other player-characters for co-op and also to mess with them? The game is set to launch on PS4 in November, and the big shocker was that it will include access to all of the player-created levels from LBP1 and 2, giving the game a ton of content right away.
From bright colors and laughing to darkness and horror, the From Software logo showed up and we finally got to see Project Beast outside of just vague internet rumors. Of course, it carried with it an actual name: Bloodborne. A very creepy trailer focused on monsters and violence, but little could be deciphered about what kind of game it was or what it was about. With the huge success of Miyazaki and From Software's Dark Souls games, it's no surprise this was still a big talking point even though we know very little so far about it aside from it seeming to be PS4 exclusive, and won't be seeing it until sometime next year.
But then we got some gameplay, this time from Far Cry 4. After having seen the story side of things, this gave us a good impression of the kind of gameplay we could expect. And that gameplay is full of gyrocopters and elephants smashing people to puddles! F*** yes! Raw, frantic, crazy action set in beautiful environments. It looked like the kind of mayhem you expect from the Far Cry series. An interesting little Playstation exclusive piece was dropped: if you buy the game on PS3 or PS4, you can have people who don't even own the game come join you in the game's new co-op focused gameplay! Pretty cool if you're a Sony fan interested in the game.
After that, we were shown a brightly colored and rather ridiculous trailer for a new zombie game, which turned out to be a full sequel to Dead Island. Dead Island 2 showed no gameplay either, but the quirky ridiculous trailer was very different from the grim, cinematic trailer for the first one. Does this mean the game will take a slightly more light-hearted approach, like Dead Rising? We can't say for sure, but what we do now is this will have an exclusive beta and content for Playstation owners.
We got a few glances at some interesting content for familiar games, such as Diablo 3 getting a The Last of Us content pack and Disney Infinite 2 getting exclusive Avengers content for Playstation. We also got a funny little trailer announcing Magicka 2 by Paradox Studios in partnership with Sony.
But then it happened. What is probably the most jaw-dropping moment of E3 this year, and one of the most out-of-left-field surprises we got during the entire show: Tim Schafer appeared in a picture on the screen. Now, we knew Double Fine was prepping something for Sony's conference, but this one was just completely unexpected: Grim Fandango. The lost cult classic is being remastered exclusively for PS4 and Vita. The response to this was nothing short of a collective cry of happiness.
We were then treated to a Devolver Digital indie reel, and a trailer for Suda51's upcoming PS4-exclusive game called Let It Die. The surprises kept coming as we were told that a new studio from some of the creators of PS3 hit Journey are back to make a new game, an ocean exploration game with dazzling visuals called Abzu.
This barrage of smaller titles was capped off with a show-stopper: No Man's Sky.I was hyping up No Man's Sky last year when it was announced around E3, and this year we finally got to see what it looked like after a year of work. And what it looked like was spectacular. This was easily a highlight of the entire show, and it was made even greater when the developer got to come out and talk about it, which was rather unprecedented given the game's less Triple-A stylings. We got to see a lot of footage of the game, and the stunning visuals and eye-popping openness had pretty much everyone salivating. Expect a much more in-depth look at No Man's Sky later on this week here on AiG.
Sony's conference was suddenly incredible. And then it took a turn for the worse.
We got a bit of news on Morpheus, Youtube sharing on PS4, and a Free to Play Initiative. And when I say "a bit of news", I mean they spent about 20 minutes on this stuff. And it was boring. And everyone was screaming at the stream to please stop and move on. We did get some cool news about Playstation Now with another open beta coming July 31st, and Playstation TV will be dropping this fall for only 99 dollars, with a bundle with a dualshock controller coming in at $139.
Metal Gear Solid V: The Phantom Pain made an appearance, with a rather lengthy and impressive trailer showing a lot of the cinematic qualities of the game. It looked like a Metal Gear Solid should look like, and fans of the series now have PLENTY of stuff to pick through as they wait for the game's release sometime in 2015.
Returning to games, we got an extended gameplay look at some of Mortal Kombat X. It looked like a Mortal Kombat game. People got their hearts ripped out. There was a lot of blood. Turning from gore to color, we got a look at a possible Ratchet & Clank remake for PS4, as well as a new movie based on the beloved Sony franchise. It was pretty, but I didn't feel like it completely captured the humor and feel of the games.
We got a few ports announced, with more talk about The Last Of Us on PS4 (releasing July 29th), and GTAV making it's next gen console debut sometime in the fall.
Next up was some gameplay footage of Batman: Arkham Knight. Everything was dark, the streets of Gotham were oddly devoid of any pedestrians as you cruised around in the Batmobile, and it generally looked exactly like the other games. The teaser trailer of the Scarecrow that followed was rather intense though, which brought with it Scarecrow exclusive DLC to the Playstation versions of the game. If you liked the other ones, odds are you'll like this one. I thought it looked oddly designed and kind of silly myself, with Gotham looking like a poorly designed playground instead of a city.
We finally ended on the most expected reveal of the night: actual Uncharted 4 footage. We didn't get much, a short dramatic cinematic of Nathan Drake waking up in a jungle, with some dialogue hinting that this may be the last outing for the hero. The game also received a title Uncharted 4: A Thief's End. Adding to the feeling that this may be a final Uncharted for the time being. The game is slated for 2015, but no gameplay or details were mentioned.
Sony fizzled out a bit at the end. They were the only ones to focus on the tv and boring stuff this year, which really derailed an exciting E3. They then went into kind of typical E3 stuff for the rest of the show, and everything felt far less exciting and interesting than that middle section. Their show was the longest, clocking in at 2 hours, and it felt it, dragging on towards the end and losing a lot of the goodwill and interest they'd gathered on the way. Overall, it was still solid, with a bit more variety and gameplay than the previous press events, but not by entirely too much. It had some pleasant surprises and stuff to look forward to, keeping Sony from completely blowing it, but it just wasn't what it could have been due to poor planning and pacing.
Grade: B
Nintendo: With Everything On The Line…
This was it. Nintendo really had to go all-in this year, or things were going to get rough. With the Wii U struggling to keep it's head above water, all eyes were on Nintendo. Could they do enough to save the struggling console, or would they abandon it completely and focus on their money-maker in the 3DS? I was all set to write them off this year as dead in the water, but their 40 minute Nintendo E3 Direct genuinely surprised me.
Book-ending things between two Super Smash Bros announcements, Nintendo hit fast, hard, and frequent with a constant barrage of games with very little talking in-between, aside from a few spotlights on developers. We were introduced to the amiibo system, using figurines in a way similar to Skylanders, and the first game to implement this would be Super Smash Bros on the Wii U, as well as told right away that you could put custom Miis as playable characters in the game. And at the end, we were treated to a nicely done anime teaser introducing a new character to Super Smash Bros: Palutena from Kid Icarus. It was refreshing to see another strong female character introduced to the franchise, and she's sure to be a fan favorite. We also got to see a bit of what to expect from the game's Wii U counterpart. With lots of modes, stages, and characters to play with, the game seemed to be very focused on tons of content packed in.
But it was the stream of games between the SSB announcements that are really gearing to make headlines. We finally got to see some of the Yarn Yoshi game that was mentioned over a year ago, with it's final name all set: Yoshi's Woolly World. The game showcased charming visuals and a lot of familiar designs from Yoshi's Island. We got introduced to the co-op mechanics as well, allowing one Yoshi to eat the other and throw it around the stage.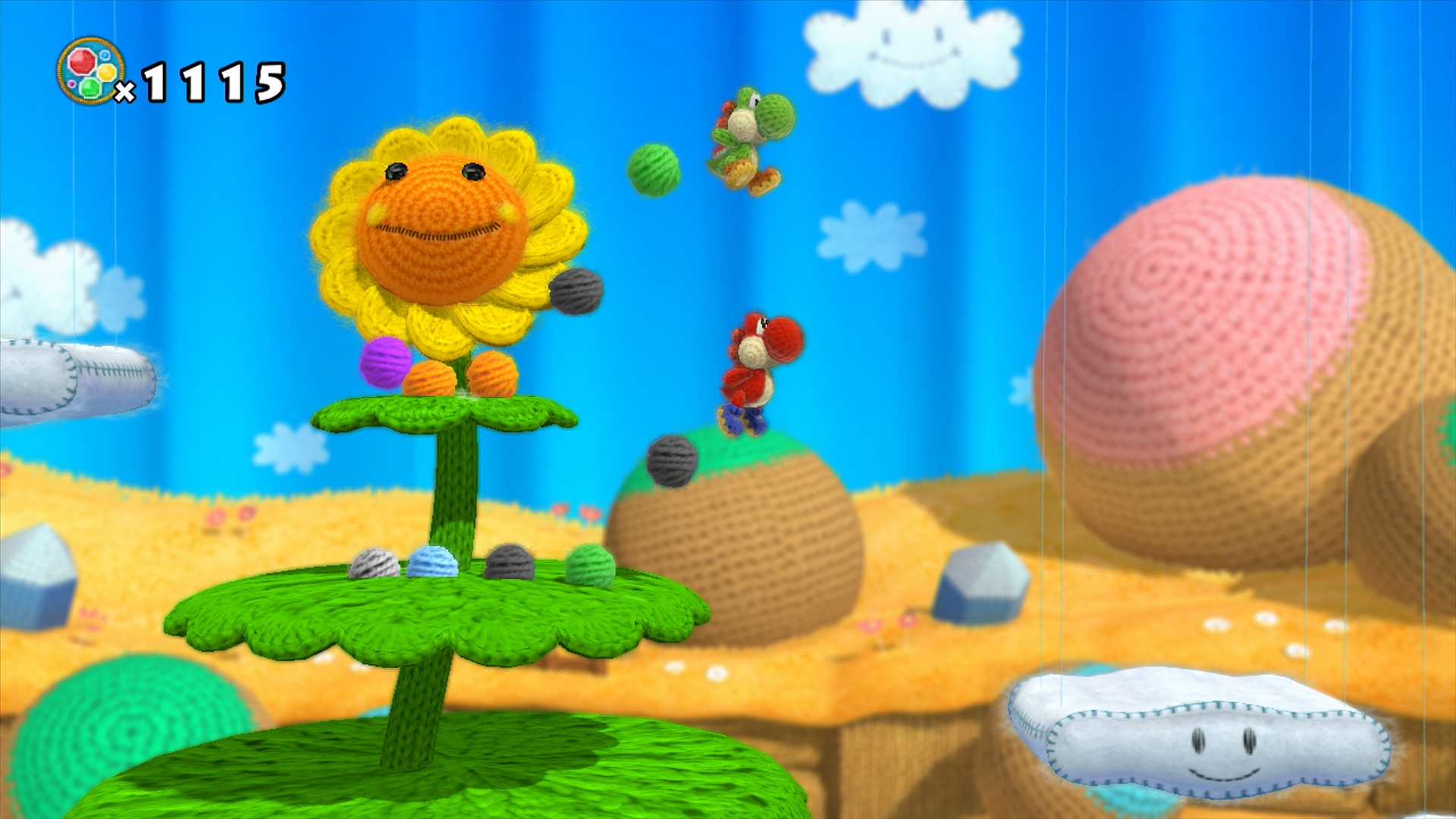 Following that, a spin-off game for Captain Toad from Super Mario 3D World was shown, with similar gameplay to his stages in the Mario title, but with a bit more depth and action. The game will drop this holiday season, no news on if it will be a retail game, but I'd suspect it to be a downloadable title or perhaps some kind of DLC for SM3DW.
Aonuma made an appearance with one of the games a lot of people were waiting for going in: the Wii U Zelda! Immediately, we were greated by a beautiful sprawling field showcasing just how vast the world may be in this coming title. The focus seems to be on making it a very large, open world experience with a lot of attention paid to exploration. An exciting teaser of some action was then shown, with Link fighting what appeared to be a mechanical spider and using a bow with a technologically advanced electric arrow. Does this mean the game will have more focus on a steampunk/tech style? It looked great, but with no gameplay to go on, we won't know until next year. The game is slated for a 2015 release, and will surely be a big part of next year's E3 for Nintendo. 
A trailer was shown for the upcoming Pokemon gen 3 remakes, Pokemon Omega Ruby and Alpha Sapphire. It was more just showcasing the Mega evolutions we have already seen on the internet from CoroCoro pictures earlier in the month. The game is ready to go November 21st, 2014 meaning a lot of people will have something to look forward to over the holiday break to eat up time.
Nintendo dove into more darker, adult territory next by showing off gameplay and footage from Bayonetta 2. Never thought I'd hear someone say "H***" during a Nintendo Direct, but there it was. The game looks to be the same massive bosses and crazy action as the original, and if you missed the original, it was announced that it will be included in with Bayonetta 2 when it releases when the game releases in October, giving added incentive to those that missed out on the first one and want to get into the franchise.
Next up was Hyrule Warriors, and we were introduced to new playable characters from the Zelda franchise: Midna from Twilight Princess,fan-favorite Impa, and even Zelda herself! Gameplay showed the same chaotic Dynasty Warriors gameplay, but with some familiar Zelda flare making an appearance. The game is set for a release on September 26th this year.
The Nintendo Gods made sure to give me a gift as well, dropping a surprise Kirby game for Wii U. It appears to be a spiritual sequel to Kirby Canvas Curse on the DS, using the same touchscreen controls and ball-shaped Kirby, but this time everything had the appearance of being made out of clay. It uses the Gamepad for the touchscreen elements, and looked just as colorful and fun as you'd expect a Kirby game to look. Kirby and the Rainbow Curse is coming 2015.
And jumping away from color and cute for a minute, Nintendo showed a more detailed cinematic trailer for Monolith Soft's follow-up to Xenoblade Chronicles, now officially known as Xenoblade Chronicles X. It focused on the mechs and cinematics, without showing us much in the way of gameplay. Unfortunately for Nintendo fans, this one has been pushed back into next year as well. But, knowing Monolith
The previously leaked Mario Maker was shown off, using a simple touchscreen interface to build your own custom Mario levels using classic Super Mario Bros pixel art, or a New Super Mario Bros mode. The game looked easy to pick up and build with, and is also coming next year.
Online Multiplayer Team-Based New IP – None of these words were expected at Nintendo's E3 this year, and yet, that's exactly what they showed next. Splatoon became an instant favorite, showing a colorful and frantic four-on-four game focused on capturing territory by spraying your team's color of paint everywhere. This isn't all you can do with the paint though, as a versatile set of moves were shown. Turning into a squid, you could swim through the paint to move around quickly, or you could slow down your opponents. The game was an instant hit and is currently burning up the E3 showroom. This is yet another reason to buy a Wii U in 2015.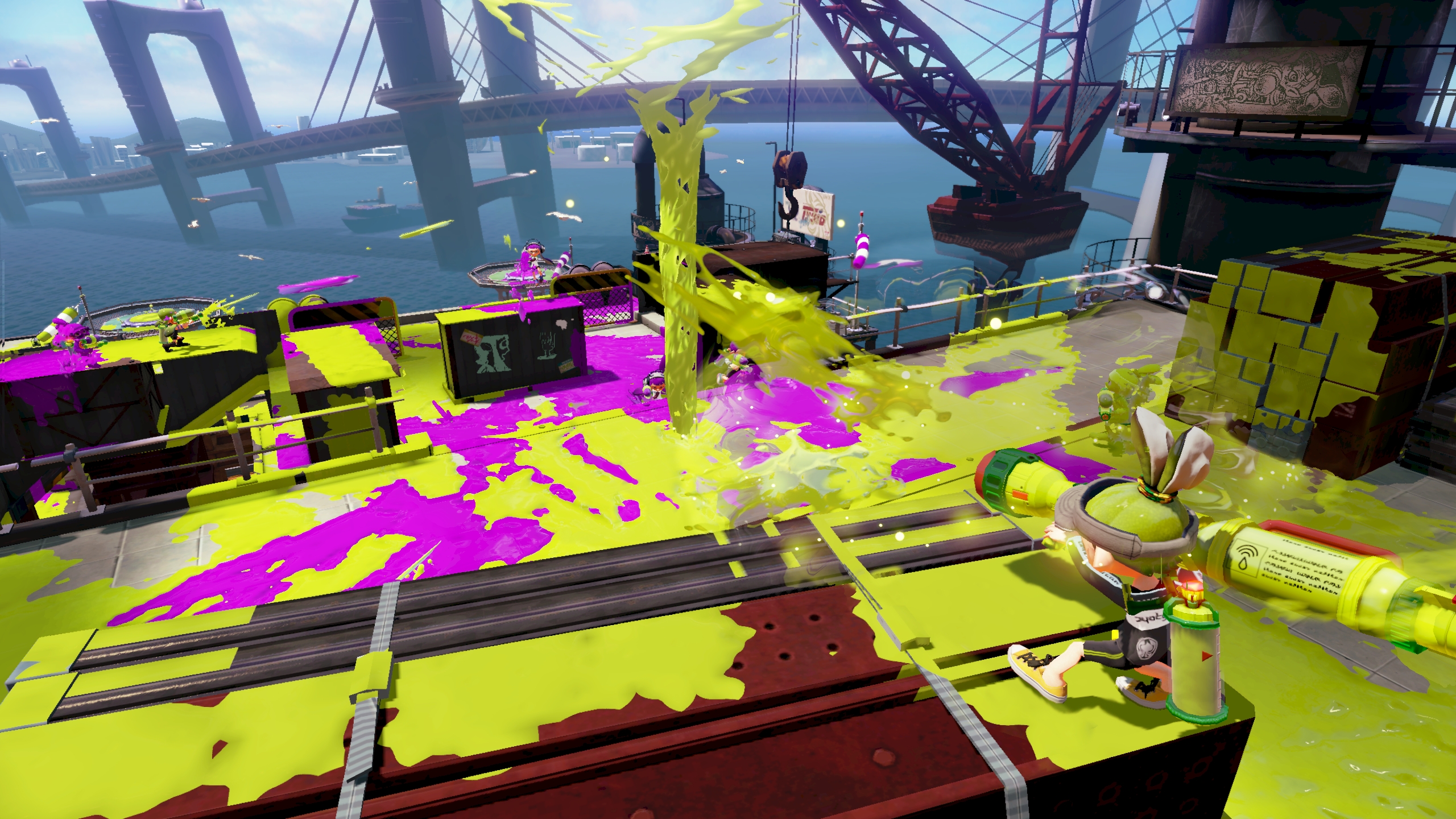 After the Palutena reveal, everyone was set to be done with Nintendo's satisfying direct, but a smiling Miyamoto showed up for just a brief moment, holding a Gamepad with the new Star Fox! This had been leaked earlier so most people knew it was coming, but it was still a nice teaser for things to come. Not much is known about the Star Fox game, and only short explanations have been given on the two new IPs Miyamoto is working on currently known as Project Giant Robot and Project Guard, which were shown for a few minutes during the post-event hosted by Nitnendo. This is exciting news for Miyamoto fans and Wii U owners.
Nintendo also dropped a few announcements shortly after their presentation ended, including announcing Mario Party 10 for the Wii U, Professor Layton vs. Phoenix Wright coming to 3DS on August 29th, and perhaps the biggest surprise: Devil's Third, now announced as a Wii U exclusive and being published by Nintendo!
Overall, Nintendo came out swinging. Hitting all the notes fans wanted, and pulling in some more reluctant people with a few surprises, including some third party news and a fun looking new IP. All in all, Nintendo do an excellent job giving the Wii U tons of attention, but with a lot of these titles not coming until 2015, we may still have to wait to see the system come into it's own in the sales department. Either way, Nintendo deserves to walk away this year with a pat on the back for putting it all out there. Kudos, Big N. Can I have a free copy of Splatoon please?
Grade: A
So there you have it, E3's Big 5 in a nutshell. There is plenty more going on at E3 as the show floor opens up, and there is still lots to discuss in detail. Stay tuned to Artistry in Games for more in-depth looks at some of the more interesting titles from this year's big show!