Gaming's ultimate cover band. That's one way I would describe the small, but impressive, studio that is Tribute Games. Like the best cover bands, Tribute Games showcases the best bits of gaming's past. But unlike those bands, they do not simply regurgitate those old releases, and instead make titles that are entirely new that can stand up against gaming's greatest.
Though I guess a more apt (and less complicated) descriptor for the company would be in the name of the studio itself. Tribute Games.
Established in 2011, Tribute Games is a small indie studio with a passion for the bygone era of gaming. One ex-Ubisoft Montreal dev, Jonathan Lavigne, had the dream of starting his own studio to give homage to the classic age of gaming he grew up with. Fresh off the release of Scott Pilgrim vs the World: The Game, which in its own way was the first tribute game for the classic beat 'em ups of old, Lavigne left Ubisoft and nabbed some of his co-workers on the way out. Together, they set down the indie path.
Since then, the studio has put out two titles. The first, Wizorb, was a smaller digital release that gave tribute to the gaming classic Breakout. With the addition of small RPG elements and charming pixelized visuals, Wizorb showcased the potential of this retro throwback studio. This potential has since been realized with their second release, Mercenary Kings. Melding elements of classic side-scrolling shooters with a heavy lean on Metal Slug, Mercenary Kings helped shove the company into the spotlight. Sony put them on stage during their press conference's indie spotlight during E3 2013 and, as a result, gave them an audience. Or at least a larger one.
The future is bright for a company so entrenched in the past. Not stopping for a break after the release of Mercenary Kings earlier this year, Tribute Games is looking to release two more games by the end of the year. Curses N' Chaos, a tribute to "single screen arcade games" and Ninja Senki DX, a rejuvenated release of Jonathan Lavigne's throwback to Capcom's NES releases.
Artistry in Games had the opportunity to talk to the Co-Founder and President of Tribute Games, Jonathan Lavigne. We discussed the indie landscape, what it is about the era of old that keeps them coming back, and what gaming means to him. Enjoy!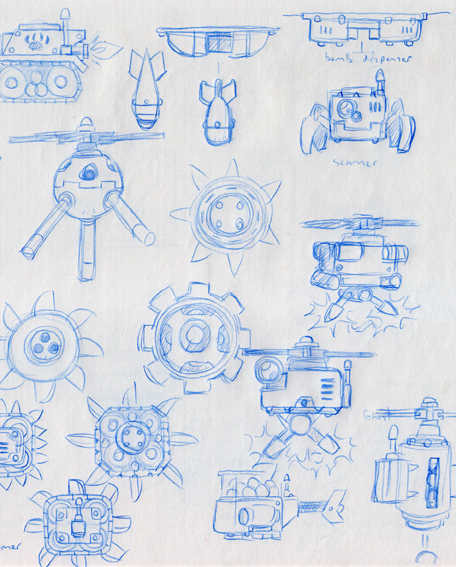 When and why did game development become important in your life?
Jonathan Lavigne: I've always been a gamer, but as a kid I never considered making games. In the 80s, all games were made in Japan or in the US and consequently I thought that all Canadian kids who wanted to make games were talking nonsense. Instead, I studied graphic design and worked for a magazine for a while. I found it very depressing… In the early 2000s there were now games made in Canada, so I decided it was time to make a career adjustment and follow my passion.
How has gaming affected your life, on a professional level and a personal one?
JL: Gaming has always been a way to spend time with my friends and family, and this affects greatly my design choices when I make a game. I always try to make something that I would enjoy playing with someone else. Even single player games can have features that allow to share, compete or compare with your friends!
What is your greatest gaming memory?
JL: I have many! Discovering the Super Nintendo for the first time at my cousin's place and playing Super Mario World until we passed out, playing River City Ransom with my sister who normally doesn't play games, and more recently, playing long stretches of Monster Hunter with my brother and my girlfriend.
Who/what are your major gaming inspirations?
JL: NES era Capcom, Konami and Technos Japan games are huge inspirations. I also have a lot of admiration for Keiji Inafune and Shigeru Miyamoto for all they've accomplished and for their wisdom.
How has the gaming scene changed since you started out?
JL: When I started working in games, I was doing pixel art for black and white java phone games and I was dreaming of working on the new best handheld console: the Game Boy Advance. Handheld games were exclusively 2D and console games were almost exclusively 3D. Now, the range of styles and mediums is much wider: pixel art has become "retro" or "indie", but you also have games that are completely hand-drawn, or made in vectors, or in super realistic 3D (and I'd love to see digitized sprites make a comeback!!). There are also more game models: downloadable games, social games and free-to-play games are relatively new (in the West at least). All-in-all, it means more possibilities for developers and more choices for gamers.
What is the "origin story" of Tribute Games? How did the studio get started?
JL: I'd been thinking of starting a company for many years. However, it only became possible right after I finished working on Scott Pilgrim. When I left Ubisoft back in 2010, I worked on my own small indie game for a couple months (Ninja Senki). I was also regularly discussing with ex-colleagues from Ubisoft (Jean-François Major, Justin Cyr, Stéphane Boutin and Paul Robertson) about starting a company. At some point, JF and Justin became available so we decided to do it. Paul helped us remotely with the animations on Wizorb, then Stéphane joined us when we started Mercenary Kings.
What is it about the classic era of gaming that keeps your team coming back?
JL: This is what we do best! Since we're all ex-Game Boy Advance developers, we have a good knowledge of the games from the classic era. We would study a lot of 8-bit and 16-bit games when making a GBA game. They're also the games we love the most! With our experience we can make games that are on par with the best games of the 80s-90s, but if we were to go for standard modern 3D games, we'd be crushed by larger companies.
How has being up front and in the spotlight with Sony's support been over the last few months?
JL: It's been great! During our first year when we started the company, it was really hard getting noticed and finding ways to get in touch with the big console makers like Sony, Nintendo, and Microsoft. So now, we feel privileged to have been given this exposure and support by Sony. We got everything we needed to keep making games.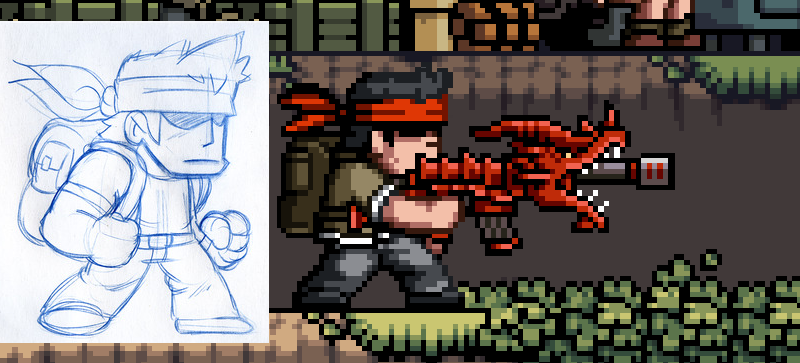 What has been your greatest struggle as a studio head since starting out? Your greatest achievement?
JL: The first year was hard. We had no money, no contact with game journalists nor with distributors, and no access to devkits. We had to build the business while making the best game we could and making a name for ourselves. My greatest achievement was to surround myself with so many talented people and build our amazing team.
What classic game genre or franchise will Tribute Games "tribute" next?
JL: Our next game game, Curses 'N Chaos, is going to be a tribute to single screen arcade games of the 80s, with some very light RPG elements.
Any interesting stories of game development? A moment in any game's development that stands out to you?
JL: One particular moment that I can think of is when I was working with the GBA team at Ubisoft. We were near the end of the production of a game, and we didn't know what we were gonna do next, but one morning, Ubisoft announced that they just acquired the rights to make a TMNT game for Gamecube, XBOX and PS2. I was freaking out (in fact, the entire team was very excited)! … But they did not announce a GBA version. Later during that day, I spotted our executive producer walking by, so I jumped on the occasion and asked him: "Hey, we'd really like to make a TMNT game. Can we do that next?" He kept chewing on his pen for a few seconds then replied: "Maybe… I'll talk to Martin." He was referring to Martin Tremblay, the head of the Montreal studio at that time. Then, at the end of the day, our executive producer came back and just said: "Martin likes the idea. You can do it." My mind was blown, it only took half a day and our next game was planned, and it was a TEENAGE MUTANT NINJA TURTLES game!!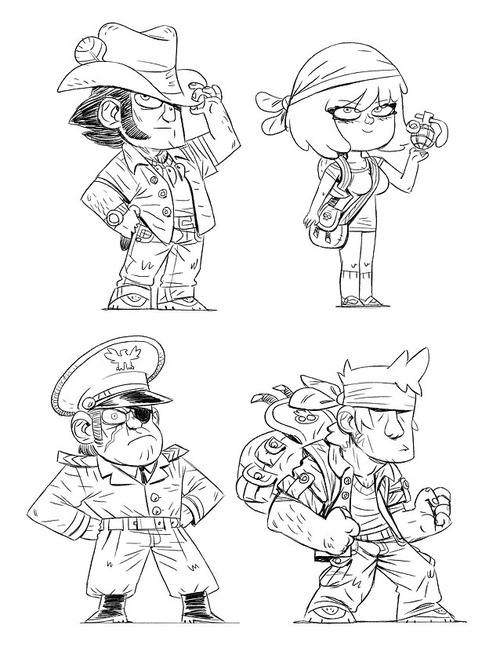 What advice would you give a developer starting out today?
JL: Focus on finishing a game and never give up! Also, don't be afraid to talk about your game ideas to friends, family or to other developers on forums. It can help you stay motivated, evaluate your ideas, and generate interest toward your game.
What is the most exciting things about gaming to you?
JL: It's the most amazing new form of entertainment and we're part of it!
In ten words or less, describe the following: the current state of the gaming industry, the current state of your company, the future of the industry, the future of your company.
JL: Effervescent, establishing a foundation, crowded, an impressive body of work!