When thinking of games for this column, I usually draw inspiration from those that really resonated with me. Most of the games featured have been released for at least a year or more. Thus, it gives me great pleasure to actually cover a new release for a change, that being the fantastic Transistor. I finished my play-through for my review, and immediately began writing this column. The game resonated with me so much that I just had to get my thoughts into writing as soon as I could. The game is fantastic, and a more than worthy follow-up to Bastion. Expect my review within the next day or so if you are still on the fence about this title, but let's get to the reason you came here, eh?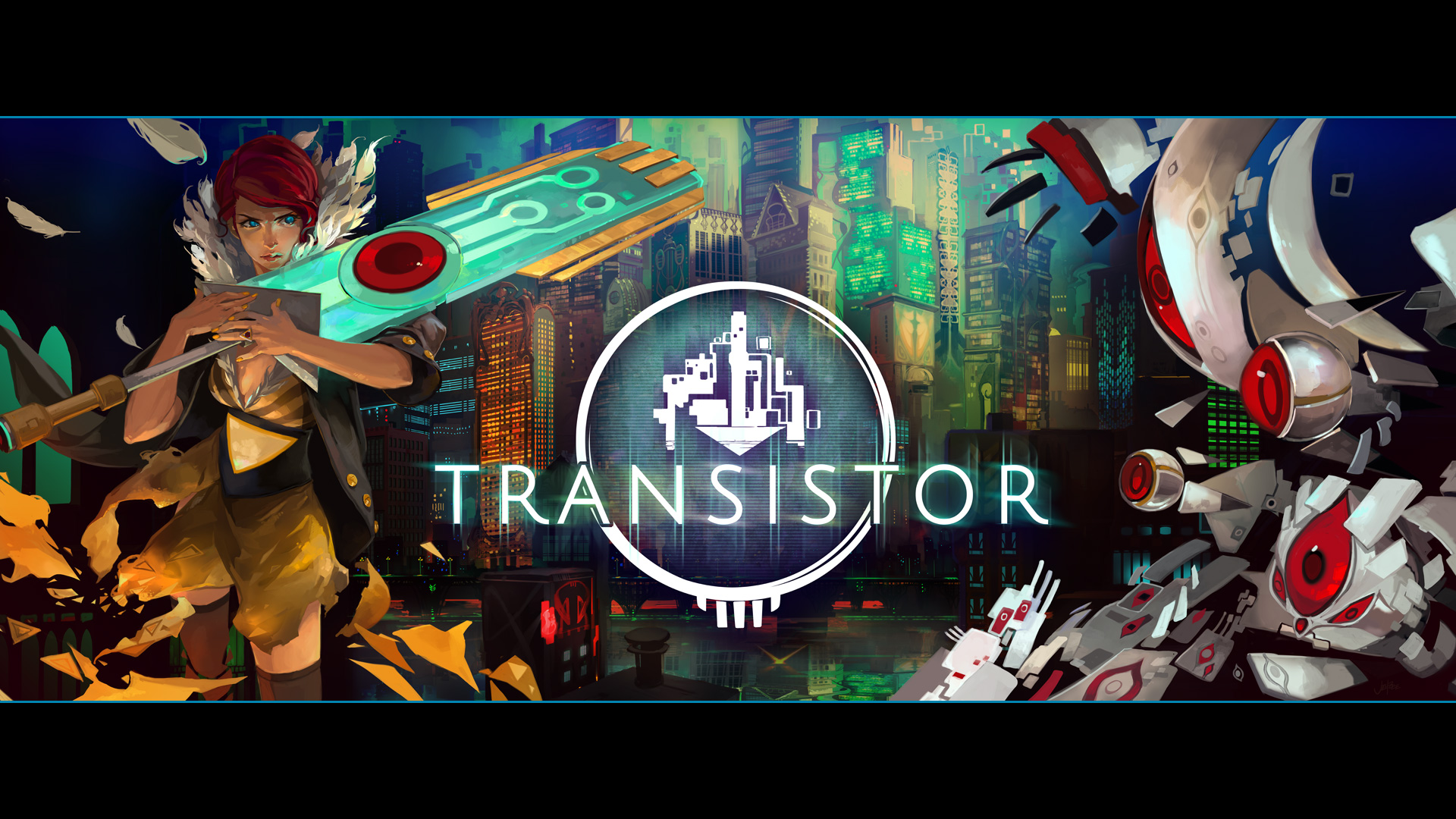 Since the game is so new, be warned that there will be slight spoilers ahead.
Transistor follows our protagonist, Red, as she attempts to find out why the mysterious "Process" has overtaken her city of Cloudbank. The enigmatic Process is slowly corrupting the city, while creating enemies to oppose her. Red does battle with the Process using the titular Transistor. The Transistor is a mysterious sword that allows Red to stop time in battle, and also houses the consciousness of someone she cares for deeply. Since she lost her voice before the events of the game, we learn about her relationship to this person through his narration as the Transistor. These moments and the narration flesh out the relationship and give us great insight into Red's character, despite her never uttering a single word.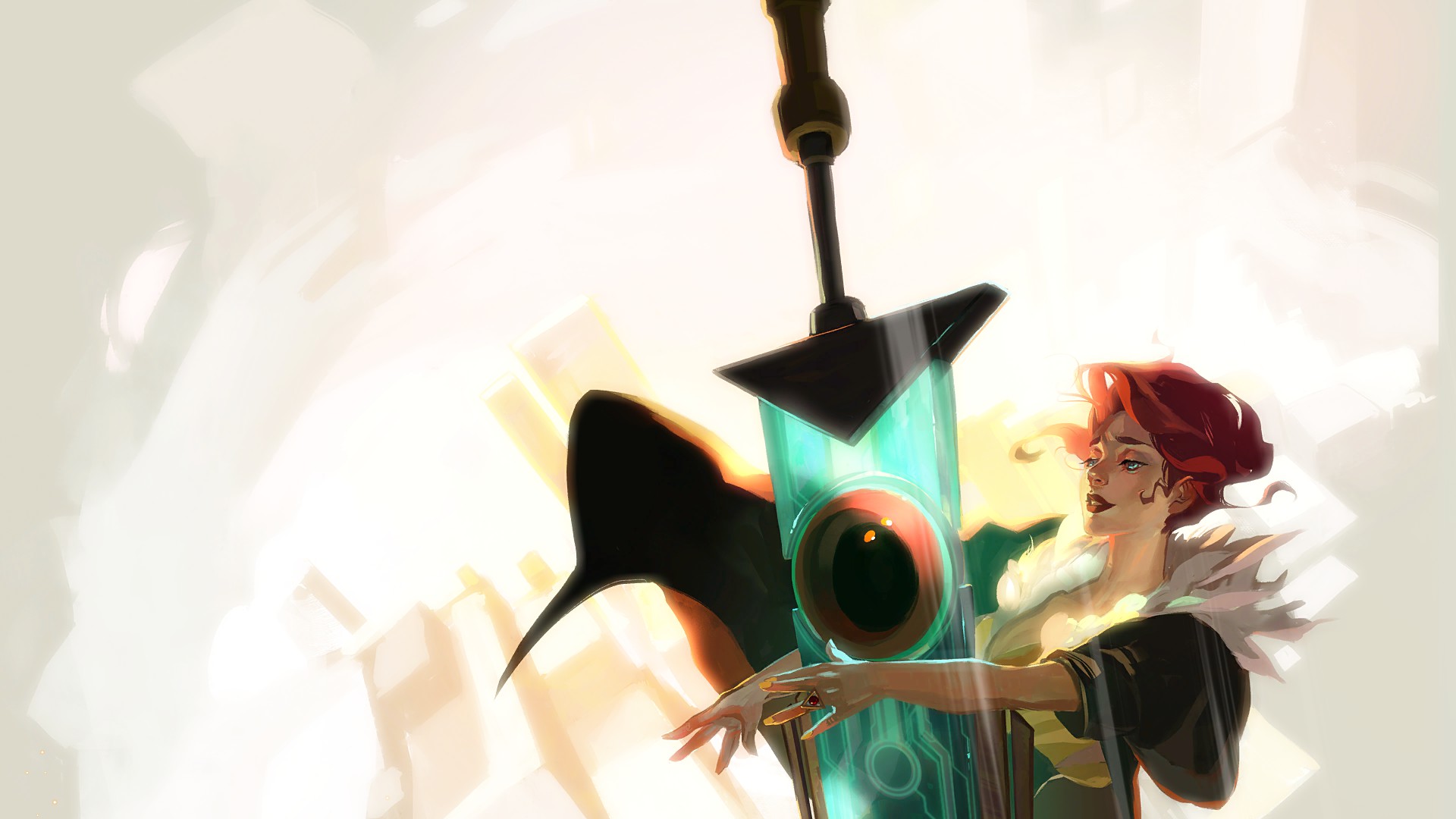 Eventually, Red unravels the mystery of the Process and succeeds in stopping the menace before Cloudbank is completely overtaken. It turns out the Transistor can be used to rebuild the city and restore it to its former glory. After some rebuilding, the Transistor asks, what next? Rebuild their favorite restaurants? Bars? Red's apartment? Instead, Red decides to take a course of action that reunites her with her lover. The player is then treated to some gorgeous paintings of the two before the catastrophe overtook Cloudbank. We then see the two reunited and hear Red utter her first word. It's a powerful moment made more meaningful with fantastic music.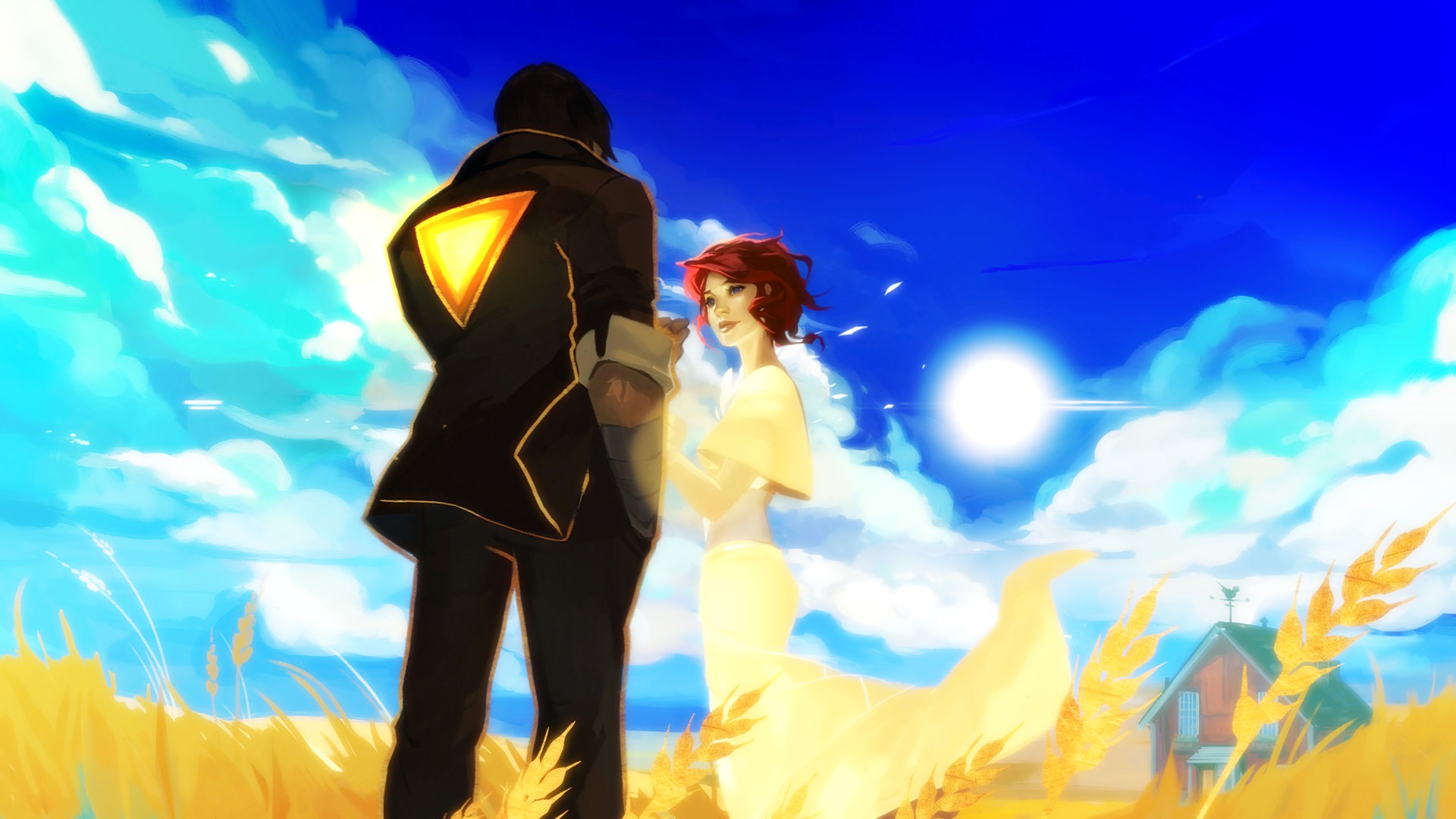 The song begins to play while we see the paintings and the lyrics go hand in hand with the narrative, complementing what is on screen. The song is beautiful and breathtaking. Darren Korb and Ashley Barrett have once again delivered another memorable song on a terrific soundtrack. Without further ado, enjoy. And then buy the game and the soundtrack.
Now if you will excuse me, there is a "New Game Plus" with my name on it.