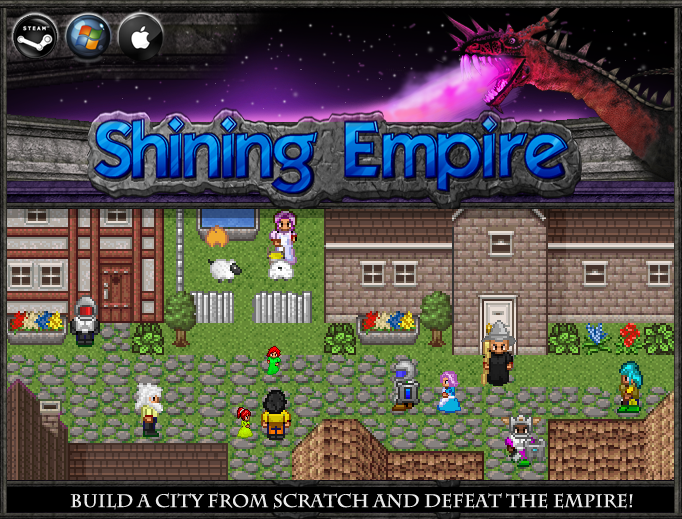 Are you looking to support a fun, awesome new  Kickstarter project? If so, you're in luck, because here is the perfect project for you to take a look at. It's called Shining Empire, and in it, you're tasked with building an epic sized fantasy city and drafting up an equally huge army to take on the Empire.
The developer's original plan for the game was Shining Force Online, a sequel to the original Shining Force game way back on Sega Genesis. When Sega shut the game down, the developers were left with a decision: scrap all the material they had just poured their souls into, or create a new game from the ashes. They chose the latter.
The developer, Arcade County, has a specific goal in mind with Shining Empire: "create a massive role-playing experience unlike anything you've ever seen." The way the title looks so far, they're well on their way to that goal.
When the game begins, you inherit a plot of land from an uncle. From there, you're tasked with creating your city as much as you see fit. Want fisherman? Well you better construct some docks. What about warriors? Well they're going to need somewhere to train. If you keep them very happy, they may even become permanent residents of your town (for example, building a fishing shop for those fisherman that came to visit thanks to your newly constructed docks).
What's really cool about Shining Empire though is the level of realism that it brings to city construction.
"Each visitor to your town has their own personality. They have their own sexual preference. They even get moody. It's up to you to keep them happy. Fishermen need a fishing shop. Lumberjacks need trees they can chop down. A seamstress needs fabrics. Warriors need conflict. Thieves need wealthy targets. Sheep need food."
You can even show prejudice and only allow certain types of people in your town if you're into that sort of thing.
If you expand your land enough, however, the Empire is going to come calling for taxes, and that leaves you with a choice to make: submit and pay, or revolt and battle.
Battles in Shining Empire will be grand in scale as well, with hundred of people on each side of the battlefield. As the developer states, "You'll be able to have an infinite army size – NO limits. You'll fight in massive battles with hundreds of participants which might take a dozen plus hours to complete. Most battles will be smaller, but some will be epic."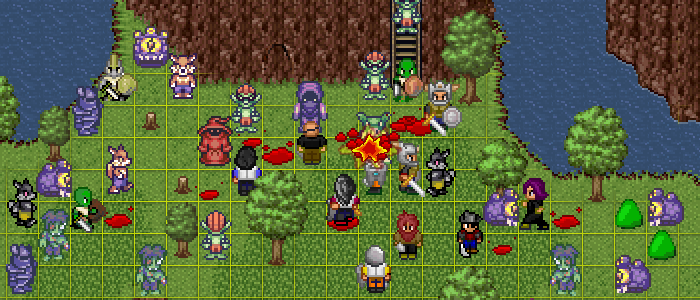 The game looks gorgeous in a completely different way than most modern titles released, which is a good thing. I like the trend of old school style art in modern indie games.
Titles like Terraria,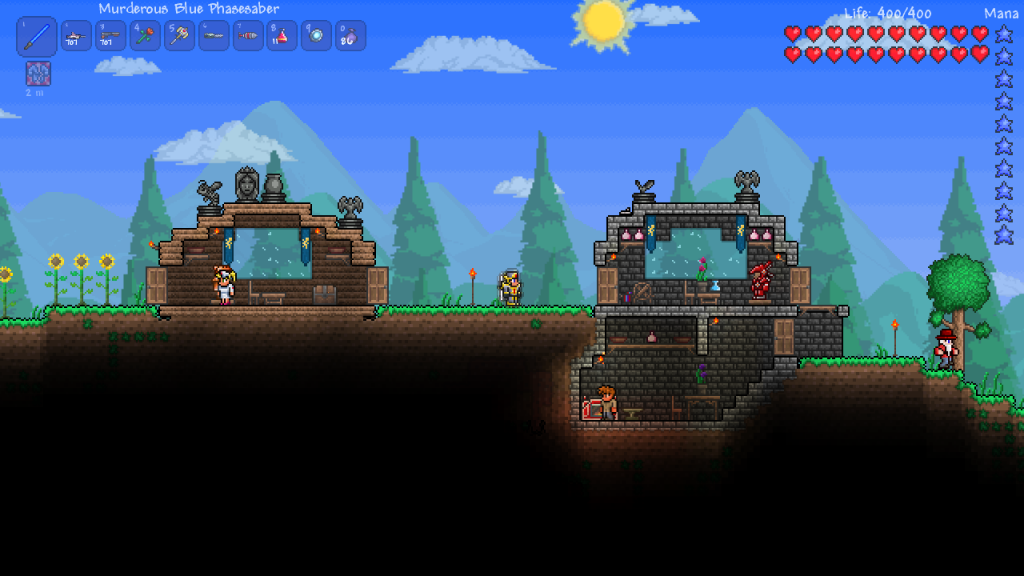 and the upcoming Shovel Knight…
show off a bit of what we can expect out of Shining Empire, graphics wise, if it is successfully funded (as of this writing, it sits at a little under 1000 dollars, with a goal of 4500 dollars and 25 days to go).
Head on over to Shining Empire's Kickstarter page here, and then sound off in the comments, or on Twitter @ArtistryInGames, with your thoughts.