The Floor is Jelly feels like an appropriate game to be reviewing right after The Old City: Leviathan. While The Old City tried its damnedest to be a piece of art and failed, The Floor is Jelly makes it look all too simple. The Floor is Jelly is not an "art" game, nor an "art house" game. It simply is a piece of art, that shows more character and personality than five hundred million dollar MMOs with massive development teams.
In The Floor is Jelly, you are… a pair of legs? You see there's no spoken dialogue for the game, as all elements (narrative and mechanical) are purely translated through gameplay. Why are you running around, solving increasingly mind-bending puzzles and platforming levels? Maybe you're an AI attempting to fix a glitchy game, or a self-aware one attempting to destroy the game and break free. Maybe it's a story about inevitability and how life progressively gets harder and harder until a brief break and then it all comes to an end. Maybe it's about how life can take us off course and lead us down avenues we never considered. Maybe is a dream/coma you're only just starting to awaken from.
The beautiful part of this is how it is all told in just the right level of opaqueness. There are no specific given to you, but there are plenty of hints and clues through gameplay, visuals, and the utterly amazing sound direction. All the meanwhile, you explore an eye popping landscape of wonder as the world truly feels like it is made of jelly.  Everything, from the little plopping noise when you hit a wall to the shifting musical tones flitting along with the shifting scenery, is aesthetically cohesive. Normally, in any other game, I'd find at least one level or section that feels out of place, but here, every level feels like it was done just right.
Not resting on the laurels of its core quirk alone, the game constantly throws new ideas and alternative twists on earlier ideas throughout the entire three hour experience. You go from just bouncing of walls to dealing with water, or you end up flying into a low-gravity environment. There are even stages where you have to shift the stage ninety degrees at several points to reach the end goal. I never felt bored of a mechanic, and in fact wish I'd seen a few more levels explored some of the concepts shown here. Much like Portal, there's a constant array of tutorials but they all happen so naturally that they are just part of the gameplay. You are almost always learning something new every twenty minutes, and every time it feels perfectly naturally. Later towards the end, the game begins throwing ideas more rapid fire, but its to fit the pacing.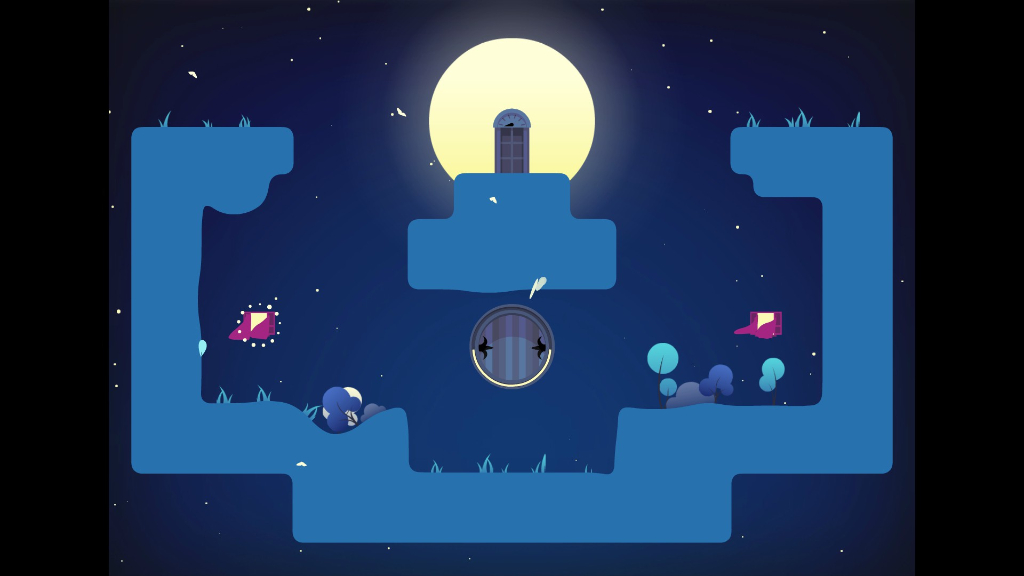 That all said, if you aren't as determined or seasoned as the average platforming fan, then you might not get through the entire experience. A few levels-within-levels become too maze-like for my taste, and beyond that some of the levels can just be hard as nails before you know how to navigate them. Thanks to the physics and level design, you can sometimes present your own solution, but other times I just got lucky and accidentally fudged my way past a difficult part. It's not that only certain levels are challenging, but that some will demand much more precision than others.
I also cannot emphasize enough how utterly gorgeous the visuals are. Everything sways and moves elegantly but with just enough childlike whimsy to keep it from being too grounded. If you take a screenshot, it looks like a piece of art. There's homage to old 1950's science fiction, a few Fez-like levels, a level or two that feels like something straight out of Rayman Legends, and some that feel like oil on canvas. It's all so stripped down that the few details given paint in broad strokes despite being very subtle changes. All you need to do is to remove 90% of the sounds and put a black and white filter to tell us we're in space. Few games are this good at subtlety anymore, AAA or Indie.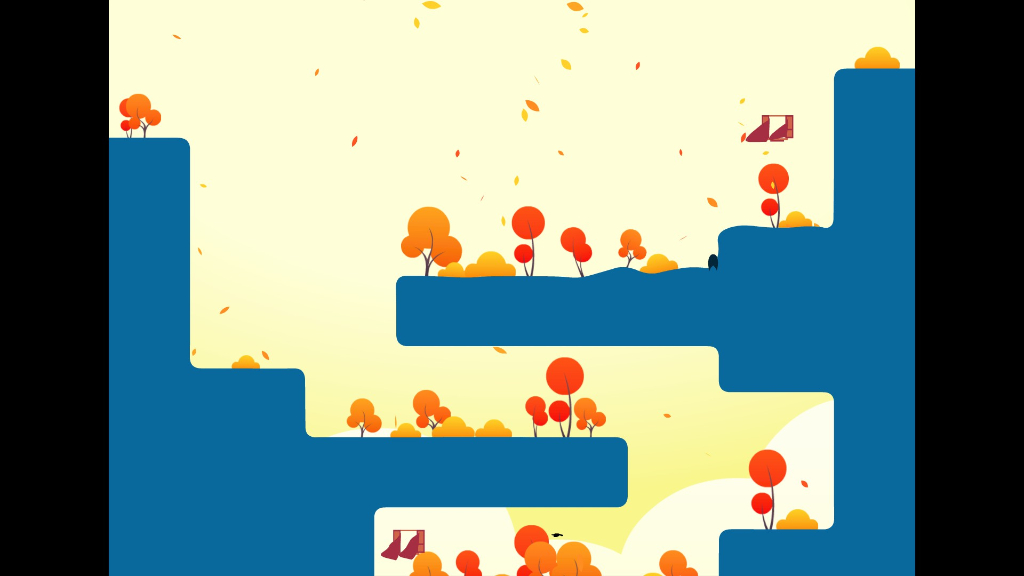 As if that all weren't enough, you can play back through the game backwards, and there are apparently a fair number of hidden secret levels and terminals within that contain special bonus content. The game so perfectly encapsulates that feeling of exploration and wonder, all while hiding little winks and secrets like old school platformers. Along with this, the game is also built with masochistic speedruns in mind, with an achievement for beating it in 30 minutes, and another in 920 jumps or less. This game was made clearly knowing who its audience is, and you'll find plenty to come back to. Still, even if you aren't the usual 2D platforming fan, you should give this one a look.
---
What does your purchase net you?
 The game is currently retailing for $9.99. For the average gamer, I'd wait until a Steam sale if you're only going for a single playthrough. I strongly advise platforming and more indie-inclined gamers take this one a look now though. With all the polish and creativity on display here, you will get your money's worth. This is game any 2D gaming fan should at least experience once.
The Bottom Line
It's good. It's more than good. It's one of the best platformers I've ever played. This is a game that stands tall alongside bigger releases, and shows how far a simple concept and a small team can go.
Moment of Artistry
Bouncing, and watching the level vibrate and shift to your actions.
Pros
+ Gorgeous visuals
+ Solid soundtrack
+ Great gameplay variety
+ Hidden secrets encourage exploration
+ As close to a playable painting as I've ever seen
+ Stellar level design
Cons
– Sometimes maze-like overworld levels
– Some brief, odd difficulty spikes
– It ends

Everyone

Curious as to what those letters mean? Click here for our review system.
---
This review was conducted with a copy of the game given by the game's developer.
The Floor is Jelly can be purchased on Steam.
[envira-gallery id="16874″]