Bardadum: The Kingdom Roads, a new indie puzzle game for iOS devices, will be released to the App Store today.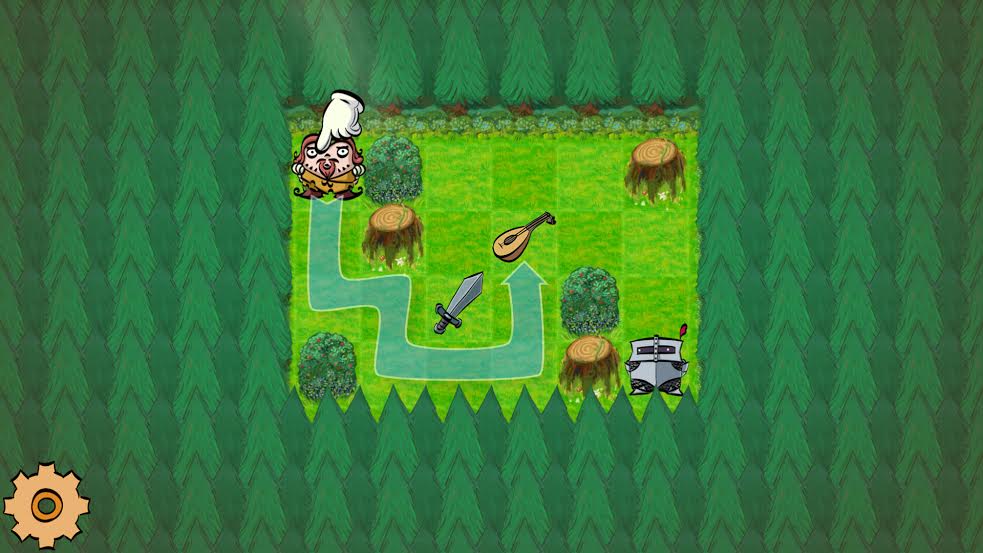 Coming from French developer Emedion, the game challenges players to reunite a knight and a bard with their most prized of possessions as they travel the Kingdom Roads of the title. Their adventure takes place across four worlds—the enchanted forest, the witch's house, the swamp and the King's castle—and each location brings with it a unique visual style and new gameplay mechanics.
Featuring over 500 puzzles across easy, hard and time attack game modes, the game also offers a thoughtful approach to the way players progress through a puzzle game. Rather than one stage following another in a linear fashion, you'll be able to pick and choose from a small selection at any point, hopefully making sure that you won't hit a wall whilst making your way through the game.
It's worth mentioning that Emedion stress the fact that Bardadum is free from any in-app purchases, ads or invasive social features—it's clear that they're trying to make the a fully-featured game that bucks some of the trends that can put people off gaming on iOS and mobile. Bardadum: The Kingdom Roads will be available later today at a price of $1.99 USD.